Ok, i'm not one to do the whole look at my food pic thing, but...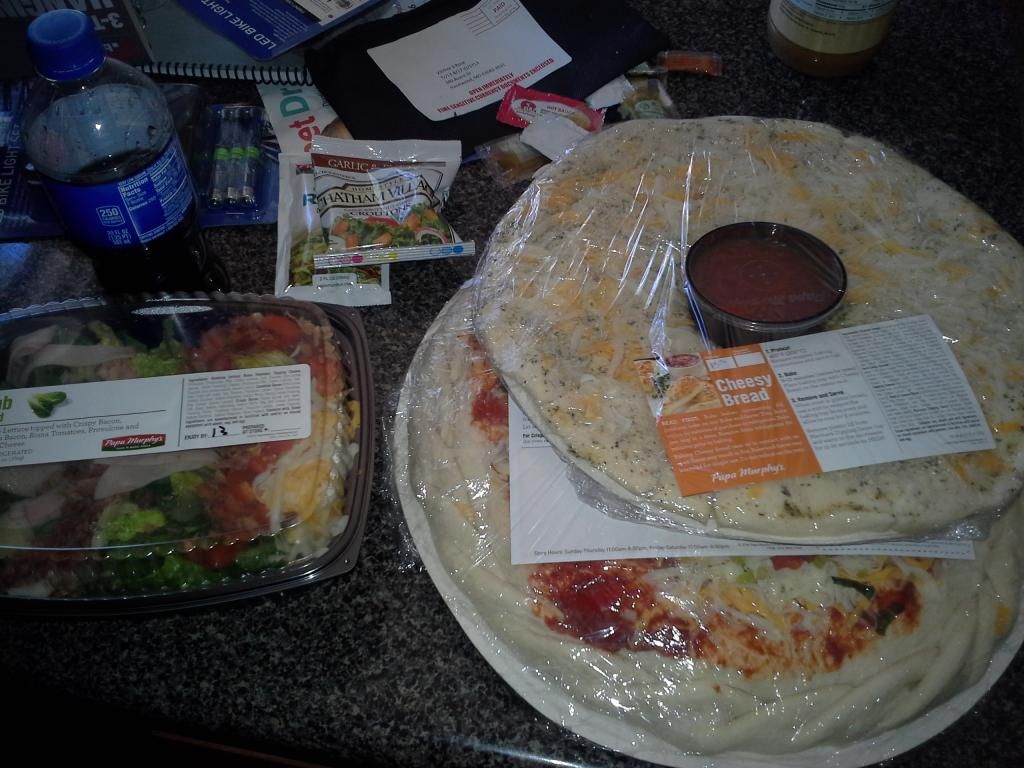 Well, i've always been proud of how i make my money stretch. Its not uncommon to hear people complain about not having enough money, and it leaves me scratching my head. It is harder here than in Phoenix, there i shopped at Fry's, and through manufacturer coupons, store coupons and electronic coupons, it was a bad day when the discount was only 35%. We've gotten food for free, we had so many bottles of body wash, bars of soap and so on that we donated around 2 or 3 dozen pieces to a food drive (yes, they need more than food, just ask).
So what are you looking at here? That would be dinner and lunch, including a drink. Shelf price, $24.54. But, a few months ago i got a $24 worth of food for $12 deal from
Living Social
, so i paid $12 then, and another 54¢ today.
Its amazing what a little investment gets you, whether its this deal, the $200 or so i invested at Six Flags (season pass, season parking pass, season dining pass), i rarely pay full price. Six Flags for example sounds expensive, but parking is or was $20 per vehicle, admission $55 (or was it $60), and meals are about $10 ea with the pass getting you two a day, so a visit would cost me $95. For just over twice that, i have unlimited visits. Spend $30 on a slow cooker, i can make a chili that will feed one person two means a day for 2 to 3 days depending on how much you eat, more if you stretch it, and that's on $10 worth of materials.
I'll admit i like spending money, and thanks to
vik_thor
making good money, there's rarely a worry, but i still like to maximize the value of my money.